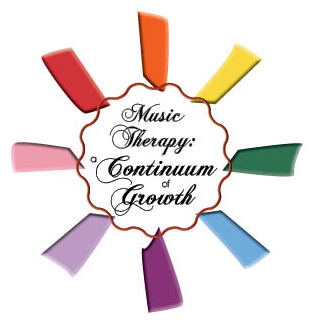 Conference recovery is a long process–at least for me. So I recorded this show on Friday and am just now getting the accompanying blog post up. In this episode, I talked about the sessions I attended and what I learned from #AMTA15.
This year, I was honored to be a conference scholar, and I had no other responsibilities (like committee or board meetings) for the first time since 1992, so I really took advantage of all the educational opportunities at this conference.
Here are the sessions I attended and talked about in the show:
Wednesday, November 11, 2015
Documentation in Music Therapy: How to be Effective, Consistent and Thoughtful

Presenters: Petra Kern, Angie Snell, Olivia Swedberg-Yinger, Amy Roberston, Jamie George

Psychotherapy – Where does it Fit in Your Music Therapy Practice

Presenters: Barbara Dunn, Christine Routhier
Thursday, November 12, 2015
BrainTuning: Improving Attention, Memory, and Executive Function Using Evidence-Based Music Strategies

James C. Gardiner, Joshua Schrader

NAP TIME!
Opening Session: The Same Sky Project
Friday, November 13, 2015
Music Therapy and ASD – Tools for Educators

Presenters: Blythe LaGasse, Marcia Humpal, Petra Kern

AMTA Business Meeting
Research Committee Presents: Improving Quality and Access: Music Therapy Research 2025 (MTR2025)
Music Therapy Goals Can Be Understood Musically, Too!

Presenters: Brian Abrams, Kathleen Murphy, Kristen O'Grady, Noah Potvin, Laurel Young

Building Bridges: Jumpstarting a Music Therapy Program at a Homeless Shelter

Presenter: Danielle Kamica King
Saturday, November 14, 2015
SWAMTA Business Meeting!
Research Committee Presents: Cultivating an Evidence-Based Culture in Music Therapy
Can Music Support Emotion Regulation Development? A Mixed Methods Feasibility Study Exploration

Presenter: Kimberly Sena Moore

Spent 2 hours manning the Task Force Booth after lunch
Task Force Boot Camp
Panel – Bridging Art & Science in Music Therapy: An Examination of Nordoff-Robbins Music THearpy and Neurologic Music Therapy

Presenters: Ming Yuan Low, Carolyn Dobson, Kenneth Aigen, Blythe LaGasse

AMTA Business Meeting
State Task Force Reception!
Sunday, November 15, 2015
Thinking/Rethinking Introduction to Music Therapy Courses

Presenters: Andrew Knight, Blythe LaGasse